Little Emily Nolan, almost three years old, was diagnosed with leukemia on April 16. Her desperate mother turned to Facebook to raise money for Emily's treatments, and of course to request gifts from generous readers, like a video game system and handmade blankets for poor Emily.  They also made a twitter account and started soliciting celebrities to support their little one.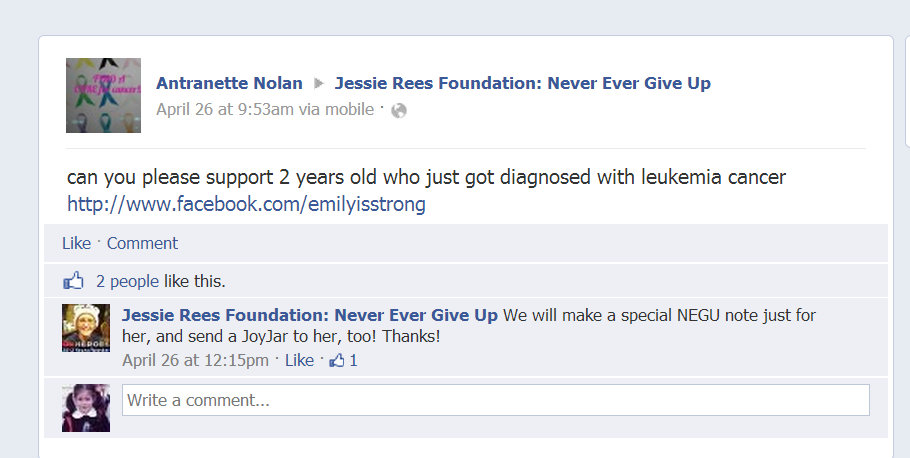 Emily's family made a GoFundMe site to raise money for her treatments.  Although Emily and her mother live in Memphis, the home of St. Jude's, one of the best hospitals for pediatric oncology, Emily must travel to Ohio for her treatment.
Here, Emily's worried mom, Antranette Marie Nolan, posted all the blood Emily would have to receive in a few days of treatment.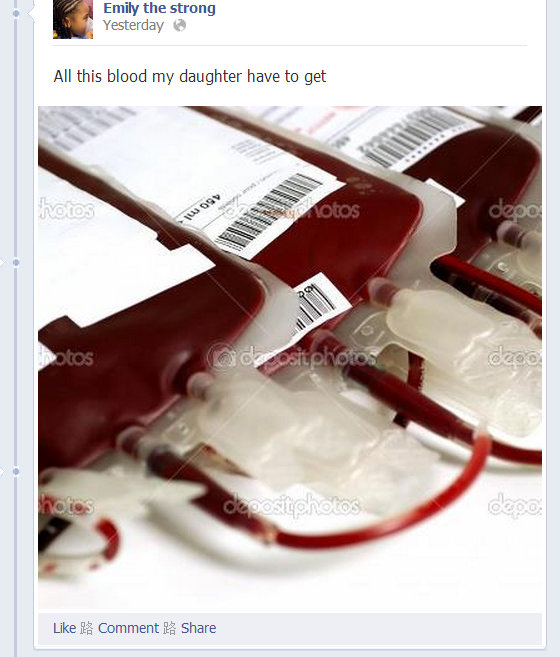 Of course, that's a stock photo and there is no Emily Nolan.  Her mom, Antranette Marie Nolan, is a real person, though.  She's 21 and has been trying to raise money online for a few years now.
Meet Rose.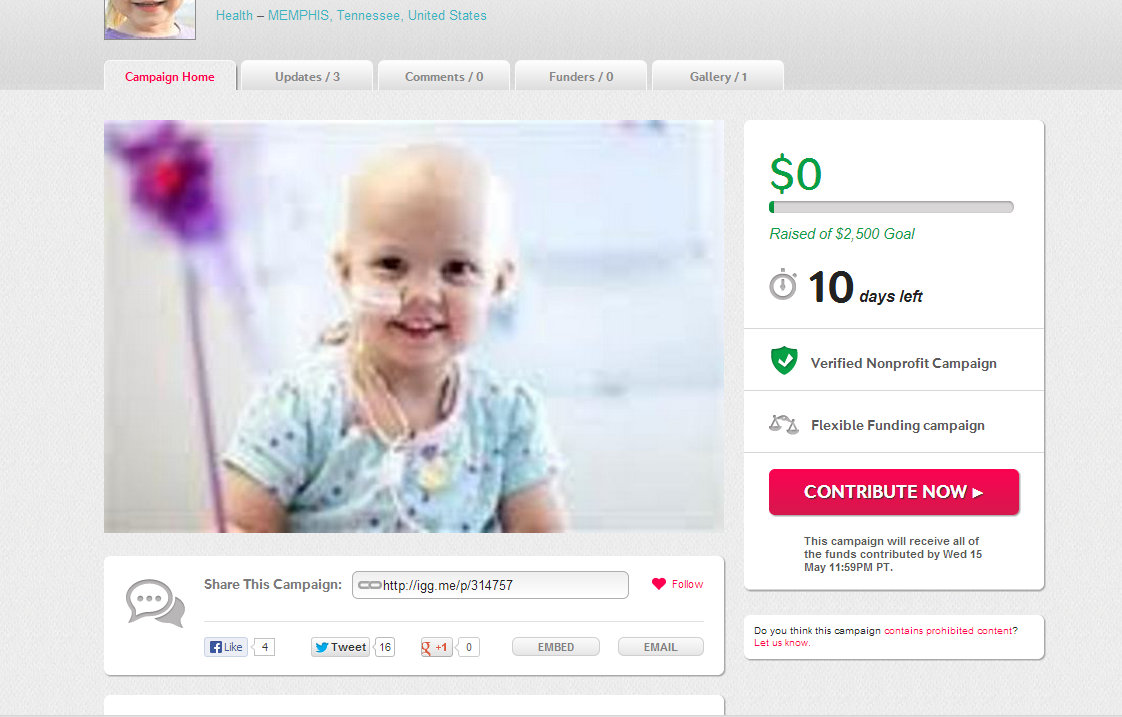 Rose, the daughter of Nevin and Antronette Nolen, has a brain stem tumor diagnosed just before Christmas, and the family needs money for her treatment.  The text of Rose's donation site was taken from a fundraiser for a real family with a sick toddler.
I like the nice touch of copying and pasting the Bible quote the other family included.
Antranette has also claimed to be a member of the 2016 Olympic gymnast team.
She started a fundraiser to "stop the violence" over two years ago as well.
Antranette's mother died in March of breast cancer.  That story is true, as we found an obituary for her.  There's no mention of Antranette's daughters Rose or Emily, however.
Antranette, please contact us at warriorelihoax@gmail.com.  We'd like to help you find help and resources aside from making up fake children online and using the stories to raise money.
Our friends in the childhood cancer support community basically did all the work with this one!  It's great to see how many people are spotting hoaxers now.