Ines Rocha befriended the mother of a cancer patient in her hometown in Portugal.  She took pictures with the little boy, went on Facebook and claimed that he was her son, and then announced to her friends and followers that the boy had died.
The little boy's mom was very upset because her son is very much alive.
Imagine her horror when she discovered that Ines had gone out and had a gravestone made with the little boy's name on it.  Ines placed the gravestone in a cemetery and took pictures with it.  Police have removed the stone and Ines is now under investigation.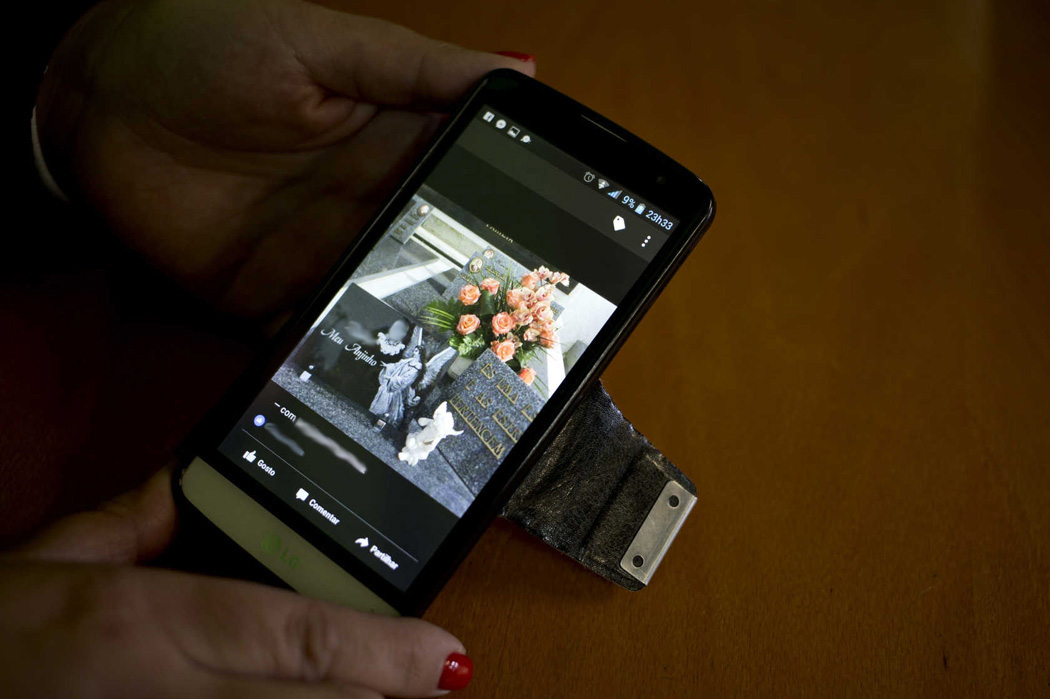 The image above is courtesy of Portugal's Journal of News.  I'm happy to say that the Portuguese media has finally picked up Ines' story.  I am very hopeful this will lead to her getting some help or consequences for her actions.
A decade to kill children on the net
Woman kills the children of others pretending to be their mother
(The news articles are in Portuguese, but if you go to Google Translate and insert the urls, you can get the gist of it)
Thank you for all your comments updating us on Ines' online activity.  Since the last update I posted, Ines has pretended to have a teenager who committed suicide and a child who has heart issues.  I'll keep the comments section open so parents can update each other on any further information on Ines.