Unfortunately, Ines Rocha is still stealing pictures of children who have battled serious illnesses and pretending they are her own.  Last week, she posted this picture of Ally Kastrat next to a picture of herself as a toddler, implying that Ally is her "mini me."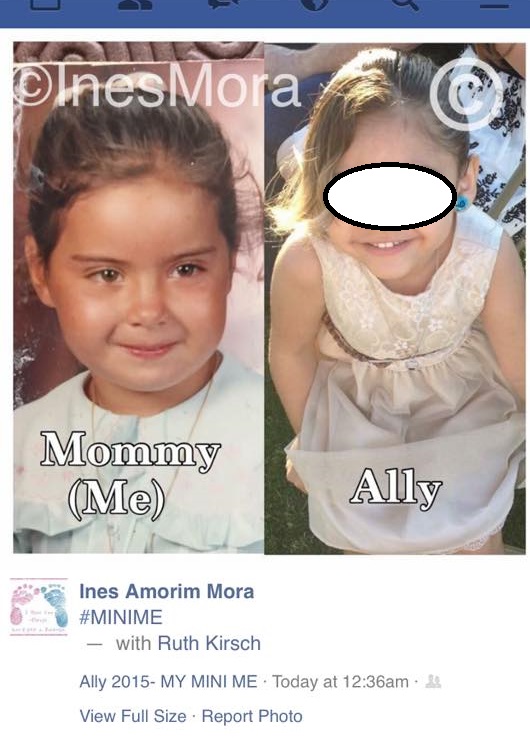 A few days later, she let her followers know that Ally was battling yet another medical malady.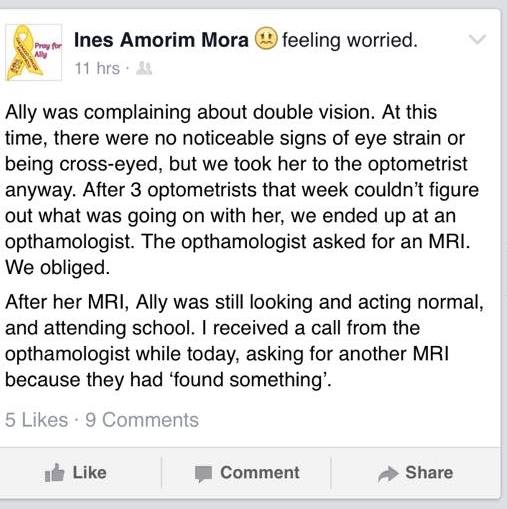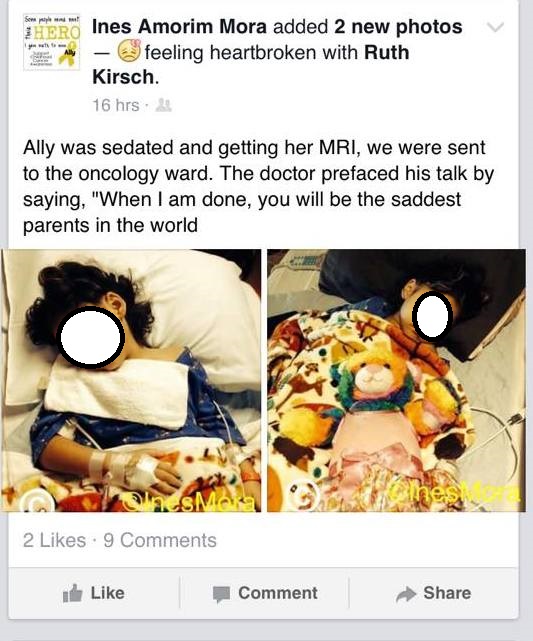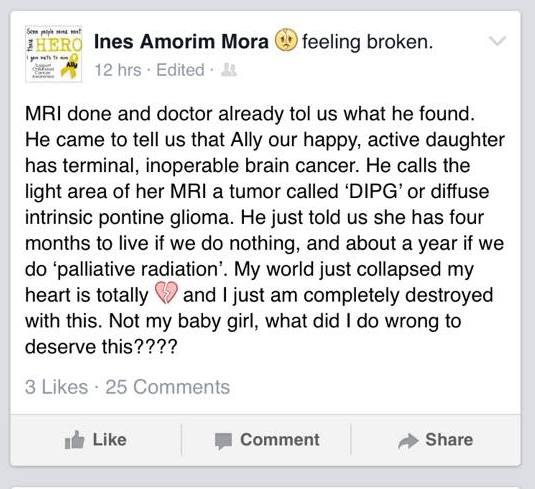 Obviously, Ally's family is incredibly upset about this.  Ally battled osteosarcoma and has been in remission for two years.  Seeing Ally's picture next to a horrific diagnosis is very painful for her mom.
You'll notice that Ines has also started putting a watermark on the pictures she's stolen.
Ines' profile has been reported to Facebook many, many times.  She's been reported to the police in her town in Portugal.  She's been exposed here and people who know her in real life have been informed about what she's doing online.  Hopefully, someone will step in soon and stop her from doing this kind of thing.